On two recent coaching calls I asked clients if they were listeners of the Wholesaler Masterminds® Podcast.
One responded that they were unaware we had a show.
One replied that they were not exactly sure how to access ours, or any, podcast.
That was an eye opener for us!
After all, over the last seven years we have spoken to New York Times best selling authors, world famous speakers, wildly informative subject matter experts, and recognized industry leaders in areas such as:
Networking
Branding
Organization
Productivity
Attitude
Distribution
Balance
Communication
Health

Humor
Motivation
Success
Presentations
Leadership
Referrals
Wine
Change
Accountability

As we are now 200+ shows into the podcasting journey, and there are so many phenomenal guests sharing so much terrific content, we knew we needed to help out those of you who have never used podcasts to be better students of the business.
Surely, contained in more than our 200 shows, there are at least 200 thought starters to help you improve your practice!
Best of all they are short enough (20-25 minutes) to fit into your insanely busy schedule.
Here's your step by step primer:
IMPORTANT UPDATE: There are 100 shows in the archive at our original show: Wholesaler Masterminds Radio.
To find our NEW show with all new episodes, use the same instructions below but search for The NEW Wholesaler Masterminds Radio Show podcast and look for this image (or click right here to go directly to iTunes).
On your iPhone/iPad look for this icon.
  After clicking on the icon, search for
The NEW Wholesaler Masterminds Radio Show (new shows) or
Wholesaler Masterminds Radio (archived shows)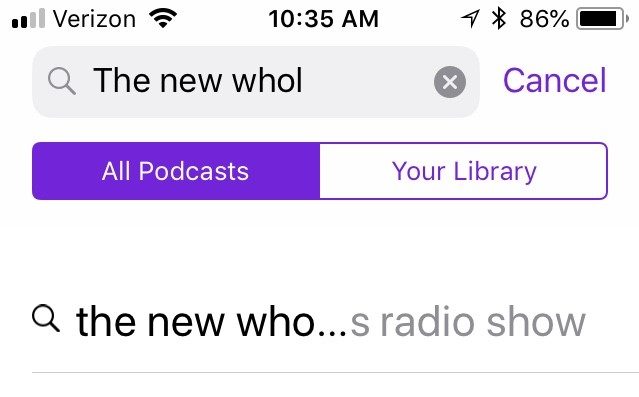 Click the show of your choice
Click on the Subscribe button
One additional thought: We prefer the Overcast app for our podcast listening pleasure – and we think you will too. Check out the Overcast app here.
See the full line-up of our shows and listen right here on our site if you wish.
Have an idea for a guest you would like to hear on our show? Contact us with your idea, we've love to hear from you!