The email versus phone call question was just one of the questions we asked recently in a financial advisor survey Wholesaler Masterminds did in cooperation with Financial Planning Magazine.
And the results were stunning.
608 advisers weighed in on the question and the overwhelming choice was email: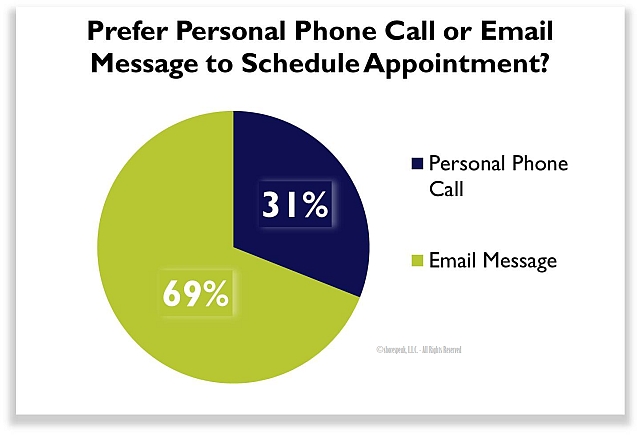 And, to add to the scheduling difficulty factor, our coaching clients are telling us that voicemail messages are all but ignored.
A quote from a recent USA Today story underscores the decline in voicemail usage:
"[Users] hate the whole voice-mail introduction, prompts, having to listen to them in chronological order"
This means that wholesalers had better become more adept at using email messaging, not just for appointment setting but overall marketing, than they are today.
But to be effective wholesalers need to blow up their long held beliefs about how to use email most effectively – especially considering the shear volume of emails hitting the advisors inbox.
The one big question is: How to not to get deleted before you get started?
1. Create an irresistible subject line – one that begs the reader to open the email.
2. Grab them with your first sentence – it's the key to telling the reader that reading further will be worth the effort.
3. Tell a story – bland boring emails are, well, bland and boring.
These are but 3 of the many instructional ideas that in our Wholesaler Email Clinic.
It will make you more effective using email.